Hygiene Services | Guelph, Ontario
Twice-daily brushings and regular flossing are excellent for maintenance between office visits, but a healthy mouth and beautiful smile require routine-general and preventative care to stay that way. But maintaining proper dental hygiene requires more than just brushing and flossing. Your teeth may also need occasional removal of deep plaque and getting expert flossing and fluoride application.
 
Our excellent Hygiene Team at Westwood Dental Group offers general care that includes fluoride, professional breath control, and periodontal (gum disease) treatments designed to help you maintain your smile's health and beauty. Getting hygiene services in Guelph from our reliable dentists ensures you minimize decays' risk and identify any issues in their early stages.
 
At Westwood Dental Group, we want to keep your teeth and gums healthy and disease-free. Going for a visit to the dentist can well seem intimidating for some of you. Give us a call to know more about what we cover in our hygiene services and clear any apprehensions you have.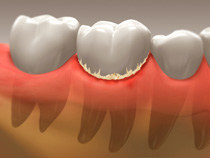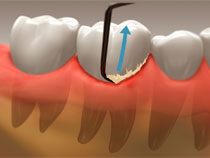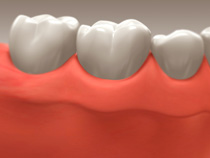 Why Should You Go for Professional Teeth Cleaning Services?
 
It's a good habit to brush twice a day. It's even better if you use mouthwash. Yes, you can also floss your teeth to get rid of the food stuck between your teeth. But you are only so good at all this, right? Here we are talking about maintaining dental health, which can be challenging — so being a bit extra careful and take professional help from our experienced dentists. They offer top-notch hygiene services in Guelph.
 
Still not sure about it? Here are a few reasons why you may want to book an appointment for teeth cleaning despite maintaining your dental hygiene well:
 
We reach spaces that you won't
When you brush your teeth at home, it is hard to check your molar's hygiene. Our dentists at Westwood Dental Group are trained to watch all the corners of the mouth. It's also instrumental in getting a professional clean-up if you have braces, as it's tougher to reach the back of teeth even when you have
invisible braces
offered by us.
 
Fights off tartar build-up
You need to try to stay on top of your dental hygiene, even though you can only delay the build-up of tartar when the plaque hardens. Professional help is a must to remove the build-ups and prevent the tartar from weakening and inevitably decaying your teeth.
 
We can spot any prospective issues
Having your teeth regularly cleaned up by professionals also opens up the dentist's chance to identify any prospective issues building up. We at Westwood Dental Group provide a plaque score and monitor your gums to identify any gum diseases. Our goal is to provide the best hygiene service in Guelph.

 
What do you expect at a Teeth Cleaning session?
 
With all the stigma of how painful a visit to the dental clinic is, it's not hard to figure out why you're avoiding a visit for even teeth cleaning. We believe knowing about the process would give you confidence in coming to our clinic. So let's go through what to expect during a teeth cleaning session at Westwood Dental Group:
A physical exam performed by a dental hygienist with a mirror
Plaque and tartar clean-up using a scaler in your mouth
Clean-up using an electric toothbrush to eliminate any leftover
A flossing session to identify any weak spots in the gums
Flouride treatment that helps fight off cavities until the next session
 
After the process, you'll leave a satisfied and smiling customer, much like the people in our smile gallery.

Contact Us
 
Now that you know just why you need to get professional teeth cleaning, it's time you make up your mind to visit at least twice a year for a dental cleaning. Call now at Westwood Dental:519-836-4650 - Starwood Dental :519-766-1000 to get a commendable experience with dental hygiene services in Guelph.
Brighten Your Smile with Us
Get professional-level teeth cleaning services and improve your dental health
Consult Us